New Pet Food Bank Program
Note: Lisa and Dave Burns, founders of Farmhouse Animal and Nature Sanctuary, have partnered with local shelters and suppliers to help families that cannot afford to care for or keep their pets. Known as the Farmhouse Pet Food Bank, Lisa, and her team tell us how those in need can register for the program and how those more fortunate can participate in advancing this heart-healing cause.
FARMHOUSE PET FOOD BANK
Farmhouse Animal and Nature Sanctuary (FANS), a 501c3 animal sanctuary, recently established a program designed to help residents of Myakka City, Florida (in both Manatee and Sarasota counties) keep their pets. The program, entitled Farmhouse Pet Food Bank, provides free pet food, including food for farm animals and pocket pets, to local families during times of financial strain. FANS is partnering with local shelters and suppliers to offer this program to pet owners who would otherwise be forced to surrender their animals to the already-strained local shelter system.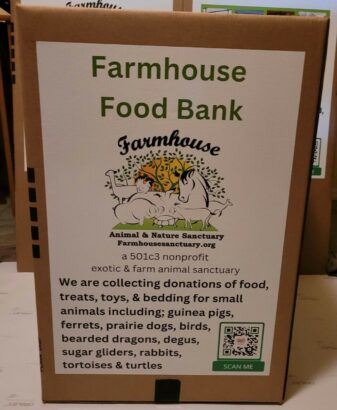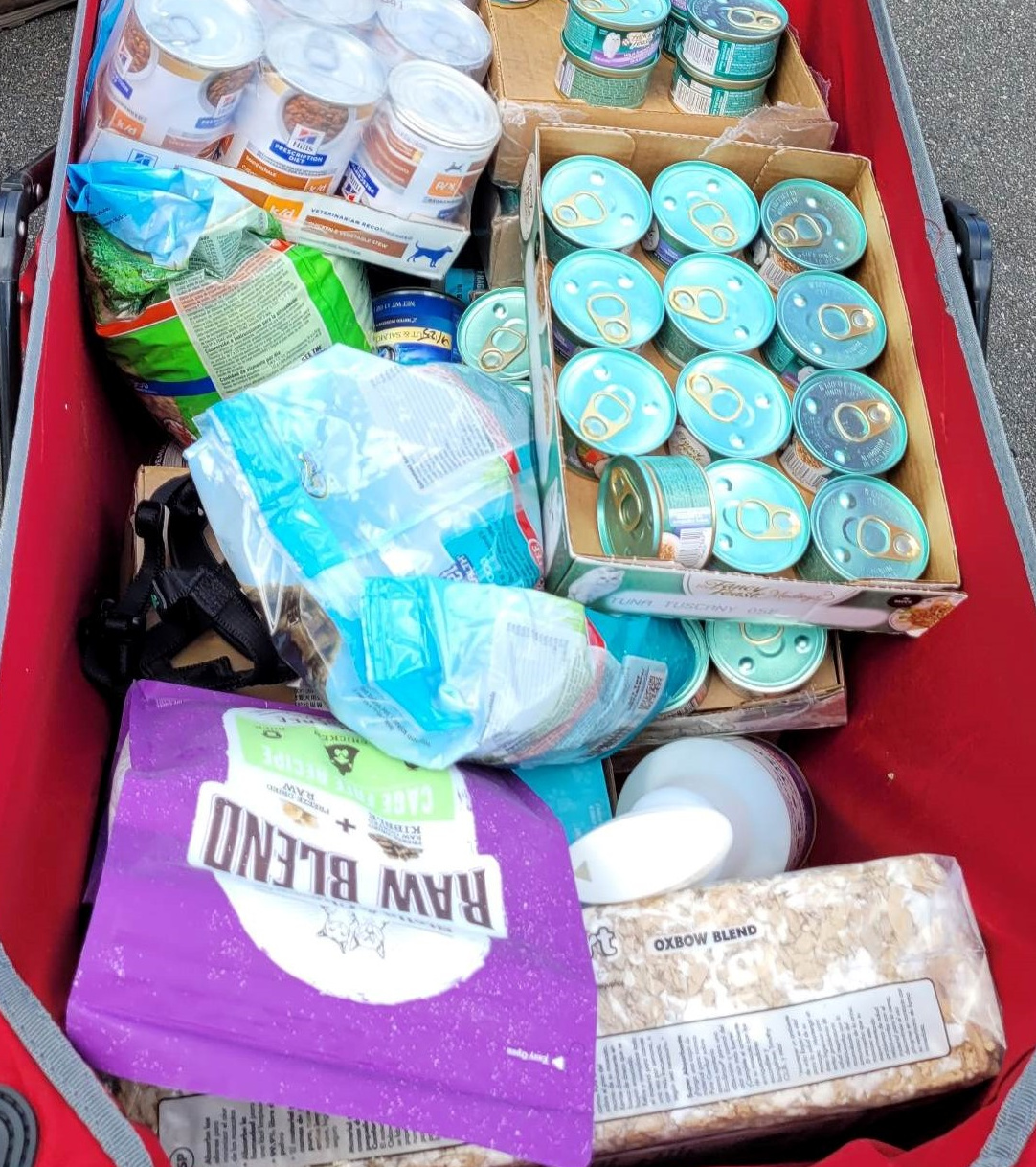 A Community Need
In the past year, both Manatee County Animal Services and Humane Society of Sarasota County, as well as FANS, have reached capacity multiple times and have struggled to find space for animals in need. CBS Miami recently reported that inflation and a higher cost of living are now a top reason Floridians give up their pets. Having to choose between feeding children and feeding the family pet has created an animal welfare crisis. By providing struggling families in their community with free pet food, FANS will help relieve the strain felt by animal shelters in the region and help families keep their pets at home and out of the shelters.
The Program
FANS is currently partnering with Leo & Lucky's, Honor Animal Rescue, Waste to Charity, & Greater Good, who are donating to the program, to help provide free pet food to qualifying Myakka City residents. The goal of the program is to help reduce the number of pets surrendered to local shelters and help families keep their beloved pets when times may be a bit tough. Myakka residents who would like to learn more about pick-up dates and times can email us at info@farmhousesanctuary.org (subject line: pet food bank) or text Pet Food Bank Info to 941-219-9515. Register for Free Food Here.
We Need You
We are currently looking for local community sponsors who will allow us to place a donation drop box at their business location or who would like to make monetary donations to ensure the continued success of the program. There is an ongoing need for cat litter, small animal bedding/litter, hay for small animals, and feed for animals, including but not limited to dogs, cats, small animals, pigs, chickens, and horses. Some animals are a bit picky!
As a continued program sponsor, your business will be included in all materials distributed to the public, as well as in our press release information, and will be listed on our community sponsors page on the FANS website. Additionally, your company will be mentioned in social media shoutouts.
Farmhouse Animal & Nature Sanctuary 2807 S. Duette Rd. Myakka City, FL 34251
941-219-9515  info@farmhousesanctuary.org