Pick of the Litter
If you're an animal lover, there's no better time to start a pet-based business than now. In the United States alone, pet ownership has increased by 5% since 2012, and 65% of all households have at least one non-human resident. If you want to kickstart your own pet business, here are a few things you'll want to keep in mind.
Pet-Based Business Ideas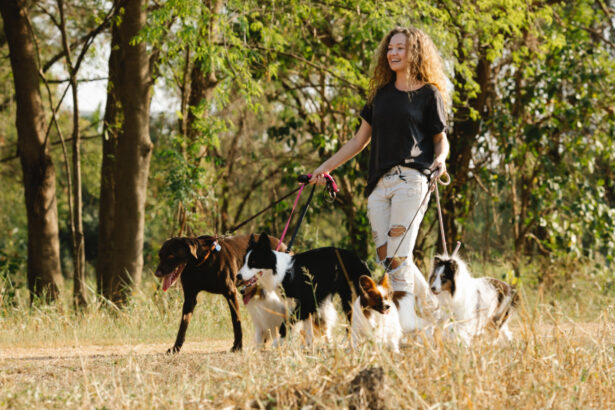 Getting Started
Choose a Business Name
When starting any business, it's important to choose a catchy and memorable name. If you're planning on offering multiple services, or the domain for the name you prefer isn't available, you may want to consider registering a "doing business as" (DBA) name. This will offer you flexibility and make it easier for customers to find you online. To register a DBA name, you'll need to file the necessary paperwork with your state or county clerk's office.
Create a Professional Invoice
To make sure you get paid on time, it's vital to set clear payment terms with customers, send invoices promptly, and offer a variety of payment methods for added convenience. Use an invoice maker to create professional-looking invoices that suit your brand and include your logo. Depending on your style preferences, you can choose from a variety of options and customize your invoice to include pertinent information about the business.
Market Your Business
It's impossible to grow a business without marketing it, so you'll need to begin spreading the word about your services to attract customers as soon as possible. As a starting point, you can distribute flyers and business cards in local pet stores, place ads in the newspaper and put up posters in high-traffic areas.
However, with most people searching for information online, your greatest chances of success will be through digital marketing, which involves creating a website, setting up social media accounts, and optimizing your website for search engines. You can also get involved in online pet communities and forums to build up a presence for your business.
Starting a pet-based business is a great way to turn your love for animals into a successful and rewarding career. With a little bit of planning and the right marketing strategy, you'll soon be enjoying the spoils of a lucrative enterprise.
Through experience with old dogs who need their humans more than ever, we at Good Old Doggie have discovered some of the best products and tips to make your dog's final years count. Find out how to easily navigate the latter stages of your journey with your furry family member at: goodolddoggie.com.