We gratefully thank Lisa Preston and her beautiful fur baby Buddy for this tantalizing and very healthy dog treat recipe. It's been a while since we found a recipe that is beneficial, easy to make, and totally doglicious. We've researched the ingredients and found all of them to be superfoods for your pup!*
Photos (and recipe, of course) courtesy Lisa Preston and her inspiration, Buddy)
Homemade Buddy Biscuits Dog Treats
1 cup pumpkin puree canned or fresh
2 eggs
1/2 cup natural peanut butter
2 1/4 cups whole wheat flour; or a little less
1/2 tsp cinnamon
Roll out dough
Cut out shapes (cut out your own or use preformed cookie templates)
Bake for 20 minutes at 350°
Let cool
Store in an airtight container, or your fur baby will get to them all at once!
*Note: Here's some info about the ingredients in Buddy Biscuits Dog Treats, provided by various sources, including AKC and other reputable dog-beneficial organizations.
(Linked products below are only suggestions for brands.)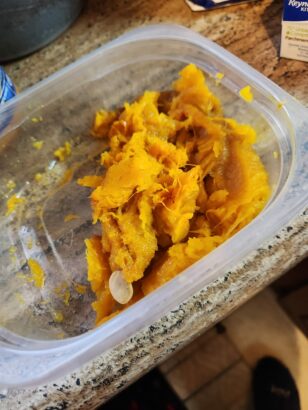 Pumpkin can be easily digested in several ways. The soluble fiber content in pumpkin adds bulk to your dog's stool by absorbing water, and fiber fermentation produces beneficial fatty acids that supply energy to cells, stimulate intestinal sodium and water absorption, and lower the pH level of the large intestines.
Eggs
Eggs are a great source of nutrition for your canine companion. They are high in protein, fatty acids, vitamins, and fatty acids that help support your dog inside and out.
Peanut butter is a nutritio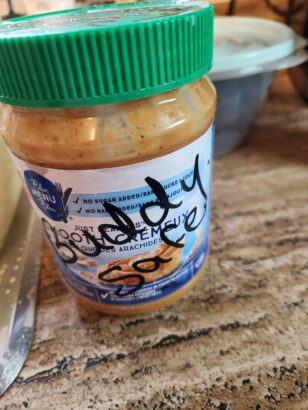 nally well-rounded dog treat, providing nutrients, fiber, protein, and healthy fats. It's also a good source of folic acid for cell growth and magnesium to assist cells metabolize B complex vitamins. Check labels to ensure you avoid peanut butter with xylitol, a sugar substitute that is deadly to dogs, even in small amounts.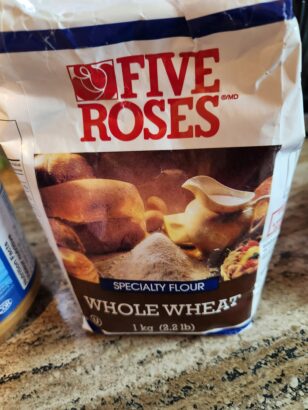 Whole wheat flour contains tons of proteins and glutens, as well as vitamins, minerals, antioxidants, and more. It can essentially be used just like AP flour. This makes whole wheat flour an excellent choice for dog treats. (Whole wheat flour is not gluten-free.)
Cinnamon
Cinnamon is great for aging pups with arthritis or muscle soreness. The anti-inflammatory properties in cinnamon can help manage joint pain and reduce swelling. Cinnamon is also brain food. It is antioxidant-rich and works to defend people and dogs against neurological disorders. Cinnamon regulates blood sugar by helping to slow the absorption of sugar in the bloodstream after a meal high in carbohydrates.
For other healthful, tasty, and dog-approved recipes, visit:
goodolddoggie.com/best-homemade-dog-food/
goodolddoggie.com/healthy-dog-treats/
Do you have any to add? Share them with us below!
POSTSCRIPT:
I did it! I am a pretty good cook, but I've never been good at baking. However, I am pleased to share tonight's successful culinary treats for our doggies, thanks to Lisa Preston's incredibly easy instructions. Our dogs LOVE these treats. I'm making some for some friends' dogs, too.