Having a dog in your life can change your life for the better and make you a happier person. Unfortunately, the same cannot be said of the state it will leave your house. Thankfully, there are a number of affordable and simple cleaning tips for dog owners to follow that can keep your house shipshape, several of which are presented below by Good Old Doggie.
Brush Dogs Regularly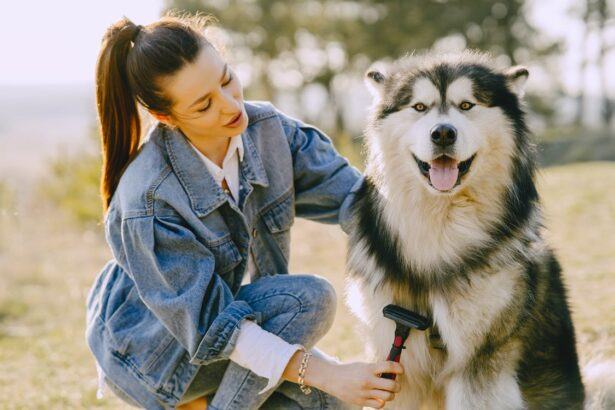 Most dogs have a fair amount of hair that often gets shed on sofas, chairs, carpets, and even beds. Winning the battle to keep dog hairs off your living room furniture is much easier if you make sure to brush your dog several times a week. Soft grooming brushes will help to ensure that excess hair stays on the brush and is not spread throughout your home. Look online for trusted reviews of pet products and informative articles.
Cover Furniture
If your dog regularly chooses the same piece of furniture to lie on, a lot of time and effort can be saved by getting a cover for it. If you have visitors coming over, it couldn't be easier to make your house seem clean and tidy than to remove the cover from the furniture. All the hair that would have covered your sofa's upholstery will be on the sofa's cover, which can easily be shaken out.
When buying new furniture, keep leather-like coverings in mind since dog hair won't stick as it will with fabrics. However, if a dog likes to dig, their nails can scratch leather and other coverings.
For upholstery stains that won't come out, it may be worth contacting the best upholstery cleaning company for an estimate. Reviews and ratings will help you find the right professional for the job.
Clean Your Dog at the Door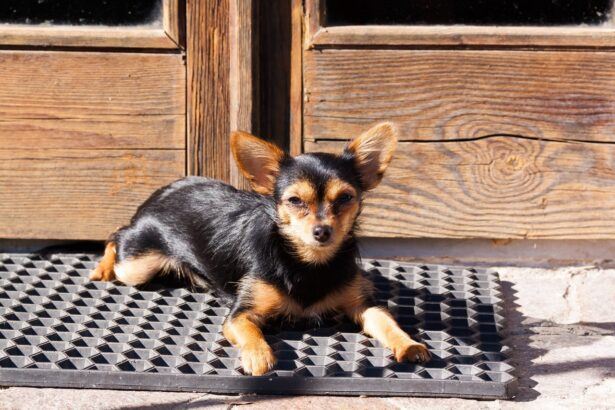 Dogs tend to track a whole garden's worth of dirt into the house every time they come indoors, especially during Florida's hurricane season. Have thick doormats on both sides of the door, and train your dog to wait on the mat before coming in from his walk. Leave a spray bottle of water and a towel on the inside of the door and clean his paws while he's standing on the mat to save from having to clean the floor after every entry.
Invest in a Good Vacuum
Make vacuuming part of your routine. Some breeds are pretty bad regarding shedding, and their fur can build up quickly. You may even want more than one vacuum, with a handheld for small jobs and easy cleanups as well as a sturdy standup model for wall-to-wall cleanups.
Use Baking Soda
If you have a dog bed with a removable cover, laundering it frequently is the best option to remove bad smells from the immediate environment. For more immediate odor removal from your dog's bed or furniture, generously sprinkle baking soda directly onto the object. Leave the powder on the item for half an hour, and then vacuum it off. All unpleasant smells will quickly and easily be removed.
If baking soda isn't strong enough, there are a few more tricks to get out stains and to get out odors. These products are safe for pets, but only a few are specifically for carpets, so be sure to follow directions and note any disclaimers.
Part of the Family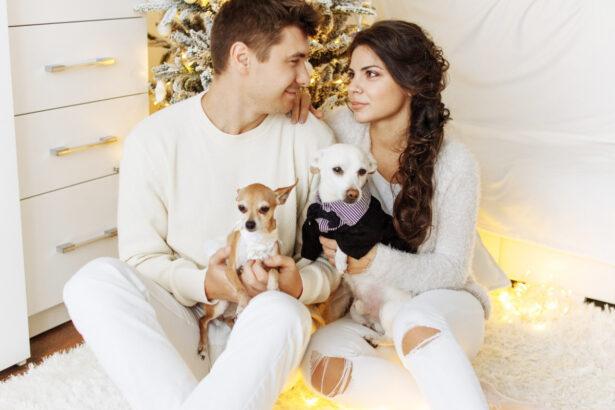 Being a dog owner can make keeping a clean and odorless home a real challenge. But by following a few simple steps, you can make the process far less stressful. Treating your dog as a member of the family will mean that their health and welfare are a top priority and will make you ensure that their living and sleeping areas are kept clean and dirt-free.
Do you have any tips to share? Post them in Comments below!