"The Magic of Make-Believe for Our Dogs" is an enlightening look at how life-sized stuffed toys make therapeutic doggie playmates. Written by Wendy Lyons Sunshine for her Tender Paws blog in Psychology Today, the post illustrates how make-believe playmates for puppies and adult dogs can work magic. Play is serious business! It can relieve their frustration, protect older dogs from tireless young dogs, and even increase confidence in fearful animals.
The information she presents in this post is, as always, based upon in-depth scientific research. This is another fascinating study that all dog-lovers will find illuminating! Read it HERE, and be sure to leave comments below! (See her previous Psychology Today Tender Post we shared here.)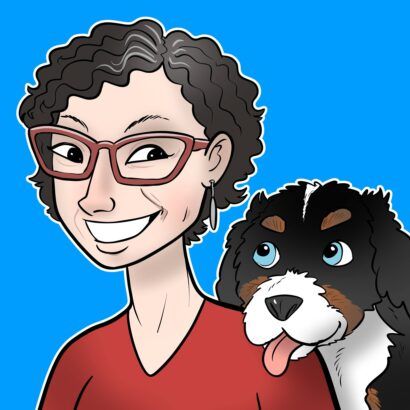 Wendy Lyons Sunshine, MA, is an award-winning journalist, writer, and editor who has contributed articles and essays to The New York Times, AARP Magazine, ScientificAmerican.com, Inside Your Dog's Mind, Sarasota Scene, and scores of other publications. Her book credits include Raising the Challenging Child: How to Minimize Meltdowns, Reduce Conflict, and Increase Cooperation (2020, Revell) and The Connected Child: Bring Hope and Healing to Your Adoptive Family (2007, McGraw-Hill), a bestseller with over a quarter of a million copies sold.