Your Pet Medical Emergency Card allows you to have your pet's most important medical information on hand at all times. The best part is, it's FREE! Choose to download a blank card to fill in by hand, or use our fillable form so that your downloaded card will include all of the information you entered. Either way (or both ways) you can save it, print it, and post it in a conspicuous place in your home. Don't forget to give it to friends and family that you entrust with your pet's care. And while you're at it, perhaps you can print up some copies and give them as a gift to your friends. They will thank you, and so will their pups.
How would you like to receive your card?
Choose one or both options.
1. Download the blank card to print and fill in by hand.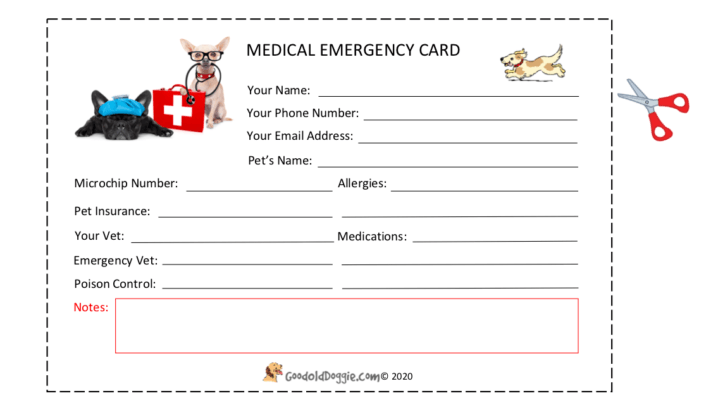 2. Use our fillable form to download and print the completed card.*
*By clicking below, you will be taken to a fillable form at JotForm.com. This is a secure site. Note that neither JotForm.com nor GoodOldDoggie.com will have access to nor be able to store your pet's information. It is accessible only to you.
This option is currently in BETA. Please contact us with any suggestions or issues. Email info@goodolddoggie.com. Thank you!